Regional Territories 4
This section contains monthly articles on over two dozen territories. To relive those wonderful days of old, click here.
Wrestlers 4
Enter this section for bios/profiles of various wrestlers from the regional days. To find more out about your favorite pro wrestler, click here.
Stories 4
This section contains stories from the pros themselves told exclusively to Kayfabe Memories. Want to know more as told from the wrestlers themselves? Click here.
KM Polls and Results4
Click here to find the latest polls and their results.
Old School Book Reviews4
Click here to find various book reviews from old school wrestlers.
KM Links 4
For tons of links to old school related sites, click
here
.
KM Micro Wrestlers4
What are Micro Wrestlers? Click here
to find out.
KM Interviews... 4
Click here to read exclusive interviews with stars from the regional territories.
KM & Wrassle.net Present Can-Am Radio4
In conjunction with Wrassle.net KM presents Can-Am Radio, featuring streaming audio interviews with some of your favorite old-school wrestlers. Click here to listen!
www.kayfabememories.com is © 2003 AtomDesigns. All promotional art, characters, logos and other depictions are © their respective owners. All Rights Reserved.
All contents save Wrestler Stories are © Kayfabe Memories.
Website designed and maintained by AtomDesigns © 2003 . If you experience any problems with this site or have any questions, please contact the Webmaster.
- Scott Keith

- Filmed December 10 / 02, according to the introduction.

- JJ got into wrestling because he was a fan, more or less.

- He was part of the Johnny Valentine fanclub, and basically hung around the arenas as a result until he became a program vendor and got to know the boys.

- Once he got into college, he became a ringboy (insert Pat Patterson joke here) at the NBC studio wrestling show, and took over as a referee when one of them no-showed. He did that for about 6 years.

- He never had any training, and basically just moved into the wrestling side of things by way of osmosis until he was learning in the ring from guys like Bruno and Killer Kowalski.

- Finally, the Sheik offered him a job as a wrestler in Detroit in the 60s and he was off from there. His first singles match was against Killer Kowalski and he thought he was going to die.

- Never had any problems with the old-timers hassling him. Messed up a bodyslam due to inexperience once, but was immediately taught the proper way in the dressing room.

- He drifted out of the business for a while and worked for a trucking company, until the bug bit him again when he was 28 and he called the Sheik and started doing a few shots to get back in the groove again. The trucking company transferred him to Ohio, so he called up Bruno in Pittsburgh and called in a few favors. Bruno immediately started booking him, and he split his time between that and Detroit.

- Around 1970, he met a contact for Jim Crockett Sr., and got booked in the Carolinas as a result, with enough money to quit his day job. First match there was against Gene Anderson, and he hung around for 2 years. Again, no problems and a great learning experience for him all around.

- First big break was a TV match with NWA World champion Dory Funk, and they shot an angle where JJ had an interview talking about how he was nervous about the first match, but he might win the rematch if it was 2/3 falls, and they did a few rematches off that angle. This led to JJ's first real push on top.

- Talks about doing a shot in Canada as a replacement for Johnny Weaver and working heel against Leo Burke, which impressed them enough to invite him back for a bigtime heel run the next summer.

- He talks about his first foray into booking, as he pitched an idea about being a sneaky heel who outsmarts the babyfaces, which created a new gimmick for him as a Nature Boy and drew some pretty good money for the territory.

- After a taste of working on top, he realized that he couldn't do the marathon matches and brutal travel required of main eventers at the time, and that his strengths were in talking and booking and made the transition to being a manager.

- Talks about the extreme segregation of heels and faces at the time, which led to midnight meetings in the middle of the desert as the only way for guys to share ideas. Relates a funny story about a trash can match with Killer Karl Cox (loser gets shoved in the can), as Cox encouraged the redneck fans to dump their dirty diapers and chewing tobacco into the can in order to really milk the heat. Of course, Dillon cheated at the last second to win the match and Cox ended up with the can on his head.

- He made a storyline racist comment about Mexicans on TV and almost got the promotion thrown off the station as a result.

- To further an angle with Dick Murdoch, he did a promo running down cowboys using cow dung as visual aid and got a 6 month program out of it.

- Talks about how getting other people to put words in your mouth tends to water down the character and how he is a big proponent of wrestlers writing their own promos. He had such a passion for the artform of the promo that it became his focus, moreso than the in-ring aspect of the business. More...

KM Replica Masks 4
Click here to purchase pro quality replica wrestling masks of all your favorite old school masked wrestlers.
KM Store 4
The KM Store now features products featuring the GCW logo as well as some other very cool images. To see what's new and to purchase T-Shirts, ball caps, mouse pads and more, click here.
KM Message Board 4
Want to chat with other fans of regional wrestling? This message board has forums for over two dozen promotions. Click here.
KM Belt Gallery 4
This section contains an extensive title belt gallery... images of heavyweight, tag, U.S. and various regional title belts. To view it, click here.
Old School Tape Review 4
Reviews of various PPV's, commercial tapes and regional wrestling TV shows are available in this section. To read more, click here.
KM Auctions4
Bid once, bid twice on all sorts of cool items from the days when territories ruled the wrestling scene. Click here to check out what's up for auction at KM.
KM Hall of Fame 4
Kayfabe Memories very own Hall of Fame voted upon by KM's visitors. To be a part of the voting, Click
here
.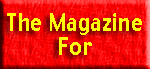 Website designed & maintained by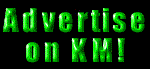 Thanks for visiting!