Regional Territories 4
This section contains monthly articles on over two dozen territories. To relive those wonderful days of old, click here.
Wrestlers 4
Enter this section for bios/profiles of various wrestlers from the regional days. To find more out about your favorite pro wrestler, click here.
Stories 4
This section contains stories from the pros themselves told exclusively to Kayfabe Memories. Want to know more as told from the wrestlers themselves? Click here.
Old School Book Reviews4
Click here to find various book reviews from old school wrestlers.
KM Links 4
For tons of links to old school related sites, click
here
.
KM Micro Wrestlers4
What are Micro Wrestlers? Click here
to find out.
KM Interviews... 4
Click here to read exclusive interviews with stars from the regional territories.
www.kayfabememories.com is © 2004 AtomDesigns. All promotional art, characters, logos and other depictions are © their respective owners. All Rights Reserved.
All contents save Wrestler Stories are © Kayfabe Memories.
Website designed and maintained by AtomDesigns © 2004 . If you experience any problems with this site or have any questions, please contact the Webmaster.
- Bill Camp

Here's part two of the History of the Intercontinental Title, starting with Magnificent Muraco's first title reign.

Pedro Morales was still hot on the heels of Muraco, and they had many great battles for the belt. Finally, it came down to a No Holds Barred match at Madison Square Garden, where a pair of brass knuckles, brought into the match by Muraco, would wind up being used against him, and WHAM, we had a new Intercontinental Champion.

Muraco seemed to disappear for while immediately after losing the belt. But when he returned he had a new manager in Captain Lou Albano, and was ready to go after the I-C strap once again. It seems like the WWF was already slowing down The Grand Wizard (Muraco's former manager) by this time, possibly due to his age, and were possibly setting up Albano to take his place if The Wiz ever decided to retire. Eventually, The Grand Wizard of Wrestling passed away, and it was indeed Albano who took over the lead heel manager role initially. Anyway, Muraco had a few more matches with Pedro, and they really had some hum-dingers. Finally, on January 22, 1983 Muraco rested the belt from Pedro in Madison Square Garden. Pedro destroyed the Magnificent One during most of the match, but Don managed to work over his right leg. Finally, when Pedro went for a slam, his leg buckled and Muraco fell on top of him for the pin and win.

Muraco enjoyed a lengthy reign, one of the longest of all time. It was really ignited by his long drawn out, but exciting feud with Jimmy "Superfly" Snuka. I've covered Snuka's babyface turn and subsequent feuds with Albano's men in previous columns so I won't repeat much material. I will list some of the matches they had at New York's Madison Square Garden. They had the usual two no contests, and then a cage match where Muraco escaped with the belt but Snuka Superflied him off the top of the cage. They then had a tag match with Muraco and Albano vs. Snuka and his then manager Buddy Rogers. Unfortunately, just prior to the match date, Rogers left the WWF, so Arnold Skoaland took his place.

On the opposite coast, Snuka had a match with Magnificent Muraco with a now in the prime of his career Tito Santana. Snuka got the duke by disqualification when Muraco got into it with Santana, starting up their feud. Shortly afterwards, in Boston Gardens, Santana picked up a win and the Intercontinental Title. It's hard to believe that the WWF now claims that the entirety of this match is missing from their lengthy archives, and only a few clips remain.

Santana was one of my all time favorite I-C Champions. Unlike the then World Champion, Hulk Hogan, Santana was on TV every week defending the belt against a number of names I'll get into in a minute. But Santana was a more accessible Champion in the arenas too. He defended his title at almost every Erie Civic Center show I attended in 1984, while Hogan made all of one defense that year. Although in his defense, I do remember Pro Wrestling Illustrated saying Hogan had knee problems throughout a portion of the year, and he was making only selected dates. Anyway, for a time it seemed Santana was defending the belt on television almost every week. He wrestled "Dr. D" David Schultz, "Cowboy" Bob Orton, Samoan #3, Paul "Mr. Wonderful" Orndorff, and Greg "The Hammer" Valentine. He beat the Samoan, and drew with all the others in one fashion or another, except Valentine. The mighty Hammer managed a count-out victory over Santana on television with an atomic drop on the cement floor, cementing his number one contention.

However, then Santana began having knee problems. The WWF turned this into an angle, so on a Madison Square Garden show, Santana did what he had been unable to do before: defeat Valentine. But Valentine was infuriated by this and attacked Santana from behind, slapping on his deadly figure-four leglock. Greg walked out with the belt (which the announcers said would be returned to Santana) but his leg was in rough shape. More...

If you'd like to discuss the WWWF/WWF region with other fans, please visit the KM Message Board

KM DVD/VHS Store 4
Click here to purchase DVD or VHS products direct from the official distributors.
KM Replica Masks 4
Click here to purchase pro quality replica wrestling masks of all your favorite old school masked wrestlers.
KM Store 4
The KM Store now features products featuring the GCW logo as well as some other very cool images. To see what's new and to purchase T-Shirts, ball caps, mouse pads and more, click here.
KM Message Board 4
Want to chat with other fans of regional wrestling? This message board has forums for over two dozen promotions. Click here.
KM Belt Gallery 4
This section contains an extensive title belt gallery... images of heavyweight, tag, U.S. and various regional title belts. To view it, click here.
Old School Tape Review 4
Reviews of various PPV's, commercial tapes and regional wrestling TV shows are available in this section. To read more, click here.
Website designed & maintained by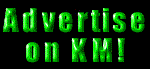 Thanks for visiting!