Regional Territories 4
This section contains monthly articles on over two dozen territories. To relive those wonderful days of old, click here.
Wrestlers 4
Enter this section for bios/profiles of various wrestlers from the regional days. To find more out about your favorite pro wrestler, click here.
Stories 4
This section contains stories from the pros themselves told exclusively to Kayfabe Memories. Want to know more as told from the wrestlers themselves? Click here.
KM Polls and Results4
Click here to find the latest polls and their results.
Old School Book Reviews4
Click here to find various book reviews from old school wrestlers.
KM Links 4
For tons of links to old school related sites, click
here
.
KM Micro Wrestlers4
What are Micro Wrestlers? Click here
to find out.
KM Interviews... 4
Click here to read exclusive interviews with stars from the regional territories.
KM & Wrassle.net Present Can-Am Radio4
In conjunction with Wrassle.net KM presents Can-Am Radio, featuring streaming audio interviews with some of your favorite old-school wrestlers. Click here to listen!
www.kayfabememories.com is © 2003 AtomDesigns. All promotional art, characters, logos and other depictions are © their respective owners. All Rights Reserved.
All contents save Wrestler Stories are © Kayfabe Memories.
Website designed and maintained by AtomDesigns © 2003 . If you experience any problems with this site or have any questions, please contact the Webmaster.
- Jason Hess
Hello and welcome to the latest installment of Houston Wrestling here at Kayfabe Memories.
In this edition of Houston Wrestling memories, we will look back at one of the most legendary feuds to ever hit the city of Houston (boy, that covers a ton of ground doesn't it?). While the "uniqueness" of having a Houston-only feud in 1984 was largely out of the picture, the situations and stipulations make the blow off match to one of the greatest tag team feuds ever one that just has to be remembered.
Late 1983-Early 1984
Rewind:
The "trade": As has been brought up more than once in our journey together, both the Mid-South territory, and Houston in general were going through something of a slump near the end of 1983. Crowds in Houston had dipped to just over 3,000 fans in a 10,000+ seat Sam Houston Coliseum. The Houston crowds mirrored what was happening across the Mid-South territory, as most of the big drawing cities like Tulsa, New Orleans, Oklahoma City, and others were suffering at the gate as well.
Bill Watts and Jerry Jarrett, after a talent evaluation, decided to swap some talent. Suffice to say, it was the rare occasion that Jerry Jarrett got the worse end of the deal. Watts received several pieces of talent that would be instrumental in turning his territory on fire in 1984. Five such men were Jim Cornette, Dennis Condrey, Bobby Eaton, Ricky Morton, and Robert Gibson.
By the end of 1984, these five men blazed a trail in tag team wrestling/angle thrills that still stands "up" to close scrutiny nearly 20 years later. The angles, the action, the feud; all of it top notch. Action packed and highly dramatic, the Midnight Express/Rock-n-Roll Express feud scorched the Bayou City during 1984…complete with an ending that was "death-defying."
Fall 1984
Playx2:
A Reaction From Frustration: Jim Cornette and the Midnight Express had a great run in Mid-South wrestling. From winning their first tag titles in March from Mr. Wrestling 2 and Magnum T.A., to the memorable "Last Stampede" series with Bill Watts (see next month's article), the team and their manager had a break out 1984. But their closest ties with Mid-South will always be against the Rock-n-Roll Express. The Rock-n-Rolls captured their first of 3 Mid-South tag titles from Condrey and Eaton in May 1984 (just days before Magnum T.A.'s first North American Title victory over Mr. Wrestling 2). However, Condrey and Eaton would even the score by beating Gibson and Morton just three weeks later.
Both times the titles changed hands in front of the Irish McNeil Boys Club faithful in Shreveport, Louisiana. The two teams were "married" together on the road for most of their shared time in Mid-South, wrestling in all sorts of matches (six man tags with the Midnights teaming up with Ernie Ladd and Hacksaw Jim Duggan joining Morton and Gibson…right here in Houston!! 4 man matches with Midnights-Guerreros vs. Rock-n-Rolls-Fantastics) with wild stipulations.
Nearly five months after losing the belts, Morton and Gibson finally regained the titles in New Orleans on October 1, 1984. By this time, the Midnight Express were making plans to move on to World Class Championship Wrestling. The final showdown was going to take place….but how?
Ricky Morton appeared on Mid-South television frustrated by Jim Cornette and Cornette's attempts at ruining the lives of Morton and Gibson. Morton and Gibson were demonstrating how in upcoming matches, Jim Cornette would be straitjacketed to prevent his interference in matches. Morton tied up Gibson in the straitjacket…and well….we all can see where this is going can't we?? (On tapes of this angle, one can hear people screaming at Morton and Gibson both "Don't do it Ricky, Let him go Ricky, Robert, get out of that thing!!) Initially, Morton was able to fight them off, but eventually, the Rock-n-Rolls succumbed to the attack pulled off by Cornette and his henchmen. Gibson took the brunt of the attack. More...
If you'd like to discuss the Houston region with other fans, please visit the KM Message Board

KM Replica Masks 4
Click here to purchase pro quality replica wrestling masks of all your favorite old school masked wrestlers.
KM Store 4
The KM Store now features products featuring the GCW logo as well as some other very cool images. To see what's new and to purchase T-Shirts, ball caps, mouse pads and more, click here.
KM Message Board 4
Want to chat with other fans of regional wrestling? This message board has forums for over two dozen promotions. Click here.
KM Belt Gallery 4
This section contains an extensive title belt gallery... images of heavyweight, tag, U.S. and various regional title belts. To view it, click here.
Old School Tape Review 4
Reviews of various PPV's, commercial tapes and regional wrestling TV shows are available in this section. To read more, click here.
KM Auctions4
Bid once, bid twice on all sorts of cool items from the days when territories ruled the wrestling scene. Click here to check out what's up for auction at KM.
KM Hall of Fame 4
Kayfabe Memories very own Hall of Fame voted upon by KM's visitors. To be a part of the voting, Click
here
.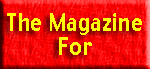 Website designed & maintained by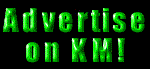 Thanks for visiting!